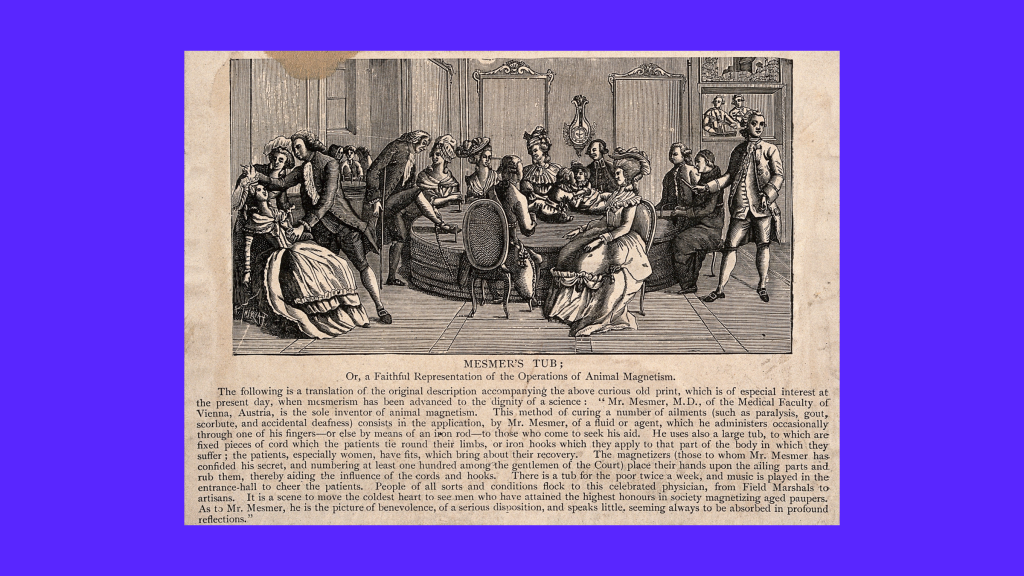 Satellite Séance is a performance exploring the embodiment of weather, the relationship of gender and technology, and the history of the wireless imagination. Satellite séances involve live radio reception of images from polar-orbiting NOAA satellites. The performance is held at night while NOAA satellites transmit near and far infrared data. The nighttime reception of a satellite image is entangled with readings from archives of 19th century séances and the writings of Franz Anton Mesmer. Thinking with ideas of the curative 'magnetic fluid' and the inventive practices of clairvoyant womxn, the work proposes the reception of a satellite image as a ritual, and the satellite itself as a sensitive medium – one that can be heard and felt across bodily, technical and spiritual registers.
Satellite séances have occurred at Waterman's Art Centre (UK), Weather or Not Reading Group (UK), Royal College of Art (UK), Akademie Schloss Solitude (DE).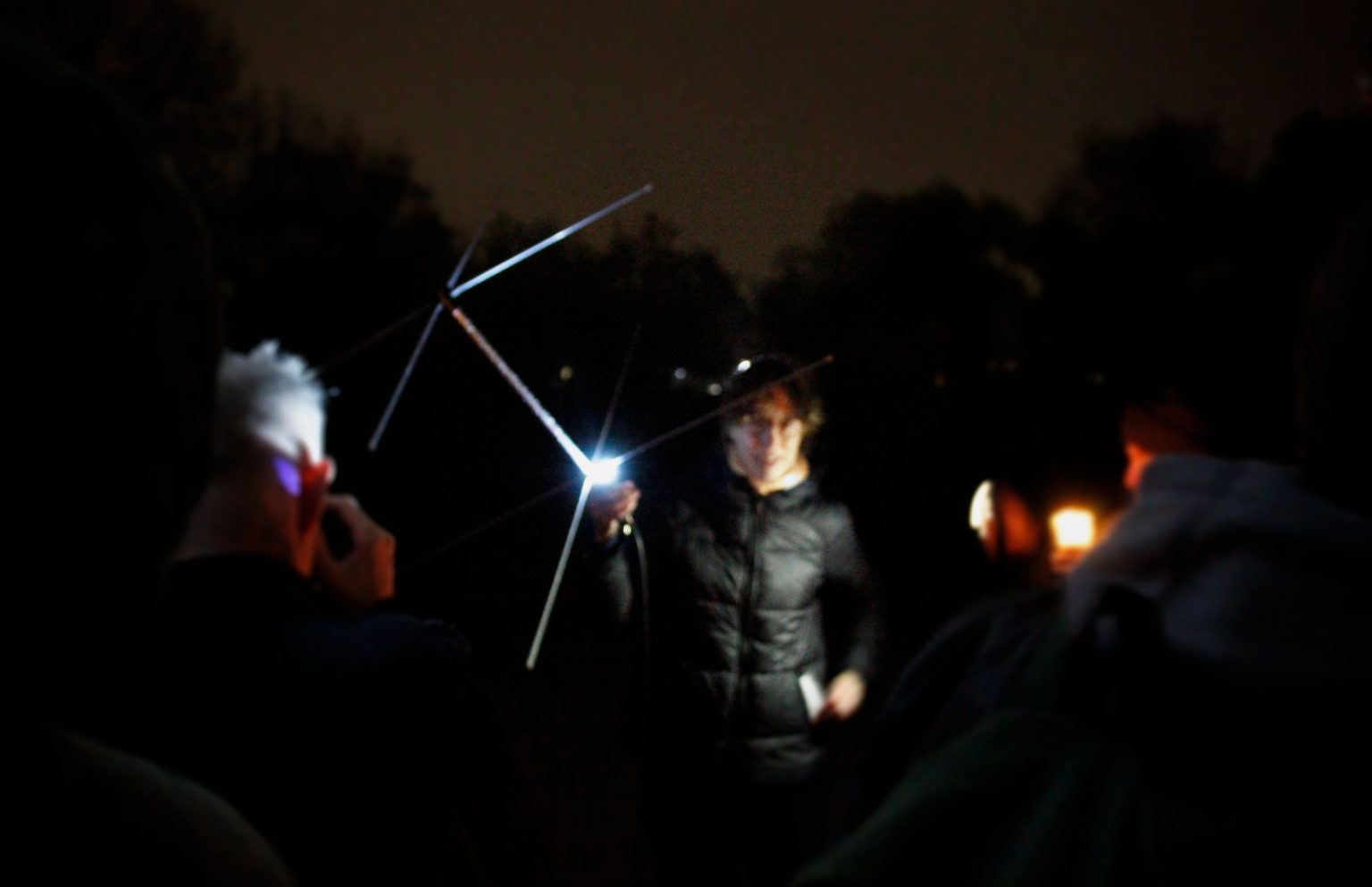 ▴ A satellite séance hosted by open-weather at the Waterman's Art Centre. November 2019. Image: open-weather
Credits
The original script was written and performed by Sophie Dyer and Sasha Engelmann.
The satellite séance at Akademie Schloss Solitude was performed with Aouefa Amoussouvi.
Special thanks to interlocutors, collaborators and hosts at Waterman's Arts Centre, the Royal College of Art and Akademie Schloss Solitude: Nick Ferguson, Marco Ferrari, Elise Hunchuck, Jingru Cyan Cheng, Aouefa Amoussouvi, Olivia Bercowicz.